Cedar is a very popular roofing material. It looks great, it's eco-friendly, and can last for a very long time if it's maintained well. The type of cedar you choose can have an impact on the overall appearance of your home so it's important to consider your options carefully. Here we'll briefly discuss the different types of cedar roof and their pros and cons. You can contact us at Emerald Cedar Contracting if you want a more in-depth explanation.
Perfections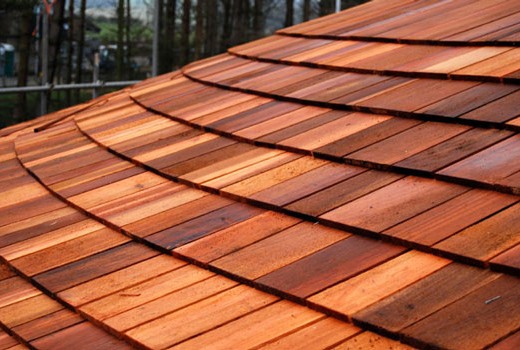 Cedar shingles that are 18" in length are referred to as "perfection" shingles. These pieces are around 0.45" thick and can be very resilient and durable. That's why "perfection" shingles are one of the most popular cedar roofing products in many parts of the world. They aren't thin enough to be affected by rain, heat, and cold; they aren't too large in dimension or heavy, and so don't burden the property's frame.
Perfection shingles are also relatively affordable and can fit into a modest roofing budget. These shingles are available in both yellow and red cedar, and look great, especially on older properties. Perfection shingles are available in various grades ranging from Grade 1 to Grade 4.
Tapersawn Shakes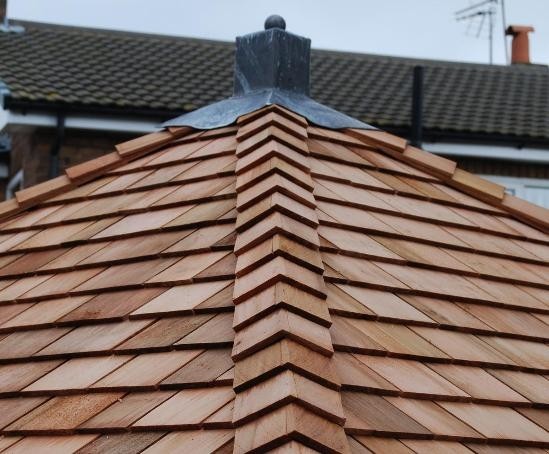 If you have room in your budget and want your home to stand out, Tapersawn Shakes might be a good option for you. They're a premium roofing product so they can be pricey. Shakes also have a distinct look and feel to them and won't look as smooth and flat as normal shingles would. Typical shingles are sawn on both sides while shakes are split from blocks of wood. As a consequence, shingles are thinner and less resilient when compared to shakes.
Tapersawn shakes are the perfect mean; they have the smoothness and uniform appearance of shingles but aren't as thin, and are usually just as thick and resilient as normal shakes. These shingles provide a heavier shadow line on the roof, which makes them stand out. They are available in lengths of 18" and 24" and can be 5/8", 3/4", or 7/8" thick.
Heavy Shakes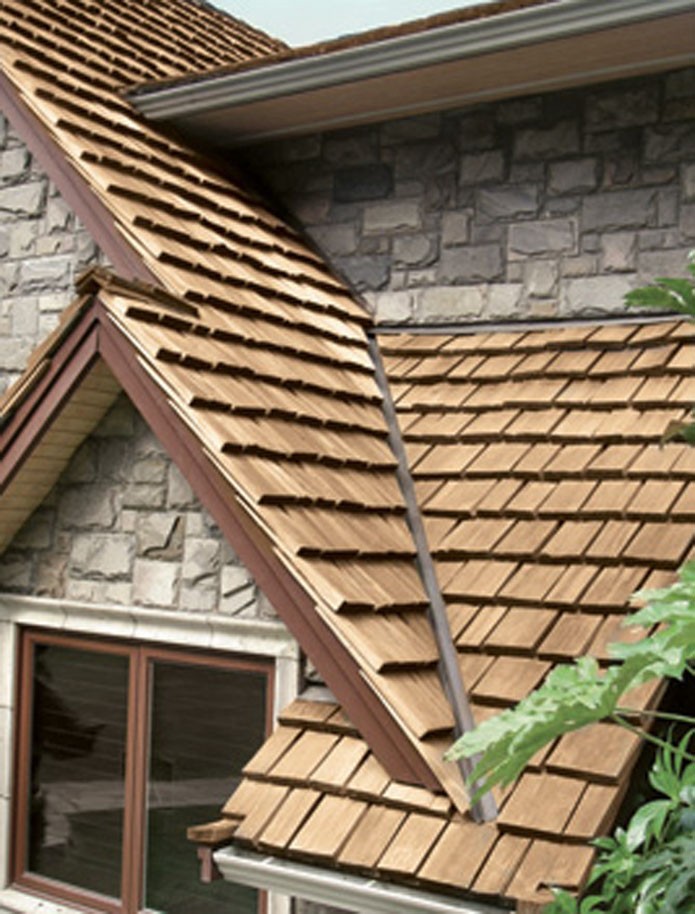 Heavy shakes are for homeowners who prefer a substantial and rustic design as opposed to something smooth and perfect. These shakes have a sawed base but a split face so the surface of your roof will look very textured and organic. Consider such a roof similar to live-edge furniture where the natural texture and grain of the material shines through. Heavy shakes are ideal for cottages and other such properties with a more rustic appearance.
They're also one of the heaviest roofing materials available in the market so you need to make sure your property frame and structure can bear its weight. Heavy shakes are also more expensive because they need to be split by hand in order to retain the organic texture of the wood.
Don't hesitate to contact us at Emerald Cedar Contracting for a free quote. You can fill in this contact us form and request a call back from us.